---
DR. LAWSONS PATIENT TESTIMONIALS
Carlyn Landreth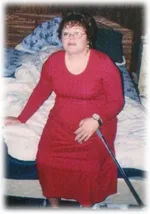 When I first started coming to Dr. Lawson I was a total mess! My pain was so intense and all teh medical doctors would do was prescribe more pain medicines or muscle relaxers. I was taking about 24 different prescription drugs and still couldn't handle the pain. At the time I was either in a wheelchair or using a cane and movement was very difficult. Dr. Lawson has worked very hard and long with me an dit is definitely working.
He has found all the food sensitivities I have and the vitamins that my body needs. The pain is gone most of the time and when I have any pain Dr. Lawson finds the cause and fixes the problem.
When I first started seeing Dr. Lawson I was full of inflammation and was wearing a size 22; I'm only 5'1" tall. I've lost about 100 lbs and now wear a size 2!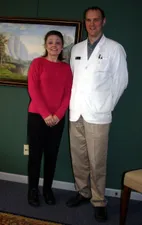 I have Type 1 Diabetes and had diabetic peripheral neuropathy (but not anymore!), my lever was damaged, I had acid reflux, irritable bowel syndrome, angina, hiatal hernia, headaches, lower back and hip pain, glaucoma and a cholesterol count of 283. The only thing left is the diabetes and that is significantly better! My life has been given back to me thanks to the blessing of Dr. Lawson and his amazing staff. Thank you for allowing God to use you for my healing. -Carlyn Landreth, Shelbyville
---
Julia West
When I first came to Dr. Lawson I could not turn my head because of the pain in my neck. This situation made driving hazardous. I could not walk evenly nor for very long due to pain in my back. Lying down and getting back up was very painful and I had to have help doing this.
Dr. Lawson explained to me what was wrong with my neck and spine and went over what could be done about it. After only a very short period of time coming to Lawson Holistic, I am very much improved! I can now turn my had without pain an dam able to walk without pain, more evenly, and for much longer periods of time. I can lie down and get back up without pain or assistance. Before coming to him I was fearful that not only was I never going to be any better but that I would only get worse and my mobility would deteriorate even futher. This was very depressing!
The results of Dr. Lawson's care have been wonderful. I feel like he has given me my life back! My balance has been restored and I now walk evenly, something I never thought I would be able to do again. To be able to move so freely without pain is wonderful. I cantruthfully say I feel like a new person and I recommend Dr. Lawson without reservation. The staff at Lawson Holistic are all very warm, caring individuals and make everyone feel welcome.
-Julia A. West, Tullahoma
---
Judy Moore
Thanks to Dr. Lawson, I am now walking and back to doing all of my normal outdoor activities, including barn chores and horseback riding --- all without surgery.
In mid-February, 2009, two sets of x-rays confirmed Level II Spondylolisthesis. An orthopedic doctor wanted to operate "immediately". I was fortunate to have been referred to Dr. Lawson. His x-rays were the second set that confirmed the diagnosis of Level II Spondylolisthesis. I had already decided against surgery and was willing to put my faith in Dr. Lawson's abilities. In less that a month I was off two crutches, gradually (and miraculously) reducing my needs to a cane.
By mid-April, 2009 I walked into Dr. Lawson's office without benefit of of ANY walking aids.
Along with cleaning stalls and moving hay every day, I tend to four horses; that includes hoof care, which is very hard on the back. I look forward to my visits with Dr. Lawson to keep my back in good working order. I have just celebrated my 62nd birthday. I do not take Dr. Lawson's abilities to keep me walking upright for granted. In my determination to do my part in this "restorative process", I have lost 12 pounds and have 10 more to go, as maintaining optimum structural health involves help from the patient.
It is difficult to find the right words to decribe my thanks and gratitude for giving me back my busy an very enjoyable lifestyle.
Sincerely,
Judy Moore, Wartrace